Joy Hu (胡歆宜) is a Chinese-Canadian fashion designer who is currently living and working in New York. In 2012, Joy established her fashion brand known as 'Joy Hu Collection (歆宜禮服)' and at Urbanity Chic, when we checked out her last clothing collection we were impressed by her fusion of Oriental and Western influences. Despite Joy being extremely busy promoting her current line but also working on her new collection we were delighted when she agreed to be interviewed by Urbanity Chic. Read the entire interview below where Joy discusses, amongst other things, how she initially became interested in fashion design, what fashion icons she is inspired by and what she does to relax when not working.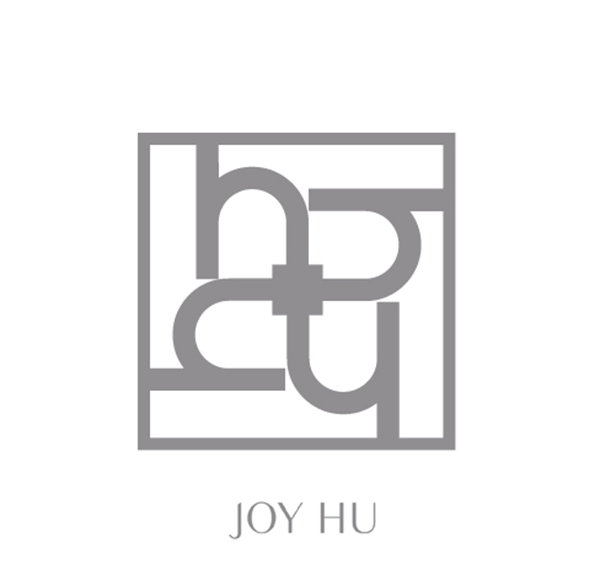 Q: What are you currently working on?
Currently I am working on our Fall / Winter 2014/2015 collection, which will debut in NYFW 2014.
Q: How have the last 12 months been for you?
2012 has been a turning point for me. I felt I grew up with my brand. I did the rebranding for my new label; my designs have become more sophisticated and more elegant. Many celebrities were seen wearing my clothes this year such as Miss Universe Natalie Glebova and Miss Jamaica Chantal Zaky. Media include CTV and Flare. Also, I relocated to a bigger showroom in Toronto and began a showroom in New York this year. Another exciting project was I started to work with some well-known stylist who works for American Vogue. I have been working with top photographers for worldwide submission.
Q: What does fashion mean to you?
Fashion for me is art and self-expression. It requires creativity but it also reflects personal lifestyle. The more I grow the more my understanding for fashion changes. My first sketches were for my Barbie. I used to style her hair, paint her nails, and glue elements to her clothes. Back then there weren't any add-on pieces for Barbies so I made them myself. Also, I designed outfits for my favourite comic character - The Queen of Egypt, from Japan, in a comic book called Daughter Of Nile. I remember spending days to sketch the same dress over and over again until it was perfect. Designing was always on my mind. Even in my dreams - I used to dream about designs. So much work goes into designing an item. I believe that's why brand names are expensive and everyone is after them - essentially, fashion is art, which is difficult to justify. Whereas, the value of a brand comes much easier. Each brand has its own style, each brand is associated with a word: classy, sexy, high-end, mid-class, street fashion and so on.
Q: Which modern day fashion designers or fashion icons do you look up to?
Christian Dior S.A. and Valentino are my favorite designers. One is fun and elegant, while the other is very proper and elegant. One thing they have in common is their fame for their handcraft. I like to put both fun and proper style into my collection because this reflects the person I am.
Q: What was the first thing you ever designed?
I designed my first piece when I was 13 years old - it was a princess dress. I sketched the design, used the fabric my dad brought home from London, and got it made by a high-end couture house.
Q: Where do you get your inspiration?
My customers and museums. I started going to art museums at the age of six - I think that's where most of my inspirations come from. Whenever I travel, the first spot I will visit is the art museums and art galleries. Essentially, the goal of my line is not just to create art but also to make each woman look fabulous, therefore I am always taking feedback from my clients and meeting their needs.
Q: Who inspires you?
Guys are my muse, either the ones I date or the ones who are my close friends. Sounds strange, doesn't it? Well, its not! Think about this - a big part of clothing is for social reasons, so technically women dress for men most of the time.
Q: How would you define the style your work exemplifies?
I am a very girly girl. I can wear dresses everyday: at work, home, and when I go out with my friends. My personal style is a cocktail of romantic elegance with a modern sexy chic twist and a dash of diamond. Since fashion is art to me, each piece needs to be hand-made using high end and often-unusual European fabrics, which employs signature hand-embellishing techniques in each creation. I also like lace. I find it super-feminine and sexy. There is a saying: "Lace is a woman's second skin." Therefore, for my ready-to-wear collection I mainly use lace as fabric.
Q: How would you define your personal style?
My designs represent me - a reflection of who I am. I can't imagine myself designing something that I would never be seen in.
Q: Where are you based?
Right now I am based in NYC and Toronto. I travel to London and Paris quite often. I see the world like a village - within ten hours I can be anywhere I want to be. I never limit myself to one place geographically. I want as many people to see and wear my clothes and not because I want to generate more money but more for a feeling of belonging.
Q: What's it like being where you're from?
I was born in China, but my Chinese friends always say I don't think like a typical Chinese even when I was in China. I guess its due to the fact that I started to learn about western culture since the age of three, because my dad is in the import and export business so he gave me the opportunity to learn about how the world operates at a very young age. I think China is very proper and regulated, with lack of freedom to encourage worldview but the people are super-hard working. Canada is very peaceful and accepts differences. America is a very productive country and more straightforward like me. If I don't like you I am not going to waste a minute with you. This is why America has been one of the most powerful countries in the world. England seems proper from outside but actually very wild and rebellious inside which is also who I am sometimes. France is very delicate and romantic. Italy is very fun and creative. So if I could choose, I would like to live in Beijing, Toronto, New York, London, Paris and Milan. But I would call myself Miss International - a Chinese-Canadian who works in New York, and everywhere else in the world.
Q: How would you define your city's fashion?
If I call myself Chinese Canadian, then I would say Canada is mostly English Fashion as Canada used to be a colony of UK for a long time, and we have lots of European immigrants here. But nowadays, since we have lots of immigrants from all over the world, and they live in their own communities and have their own community shops, I can't say there is real Canadian fashion. But I can say that there are different styles of fashion created by Canadian Fashion Designers. Take me as an example, European style is my main style but after all I was born Chinese, therefore you can still see the trace of Asian culture. My style is "When West meets East".
Q: What's been the highlight of your career to date?
Celebrities who have worn my designs, magazines articles, features on TV and my showroom in New York.
Q: What are you hoping to achieve over the next 12 months?
My goal this year is to get my clothes into 50-100 different stores across North America and to start distributing in London also. To my dear UK readers, feel free to write to me:
joy@joyhucollection.com
Q: What do you do to relax?
Aha! I like this question. Spiritual life is always a big part of my life. I practice Zen and I meditate. When I lose my inner peace, for whatever reason, I either go to a temple to mediate or I do yoga. Also, I like to do outdoor activities such as hiking. I love spending quality time with my family and friends. I believe in energy, so I hang out with people who have positive energy.
Q: Where would your favourite holiday (vacation) be and why?
It depends on what kind of vacation I need. If it's a learning vacation, which I do quite often, then it can be anywhere that I haven't been to. If it's more of a relaxing vacation then there is no such place as 'holiday paradise' for me. I find it's more about whom I am vacationing with that matters. However, if I have to choose, I would definitely go somewhere where there is water. I am taking scuba diving classes so I will probably go somewhere with beautiful beaches.
Q: What songs are you listening to at the moment?
Uoon I - Alva Noto & Ryuichi Sakamoto (Vrioon). It's a balanced harmony of fast and slow beats. Strangely enough, this song turns me on so much.
Q: Do you have interesting hobbies?
Cooking, designing, painting. Simply creating makes me happy.
Q: Is there anything else you'd like to tell our readers about you?
The person I am, I find, is always the hardest question to answer. As I evolve as a person and a designer, the view today doesn't always stand for my view tomorrow.
Q: Where can we find out more about or purchase your work?
You can find more about me on my website:
www.joyhucollection.com
You can purchase my ready to wear collection online at:
www.highstreetdress.com
For exclusive custom dresses you will probably see me in person. You can send me an email request on my website. I always travel, so I could be in your area tomorrow!
Q: What motivates you to do what you do?
Passion. I love what I do. I have a sense of belonging when I design. If it feels right just go for it! Never give up, but always learn from mistakes. My favourite quote: "If something is not happening yet it doesn't mean it will never happen, it just means you are not ready for it." Misfortune has always turned out to be a big fortune for me.
Editor's Note:
Joy Hu's latest collection has a cosmopolitan and enchanting style that at Urbanity Chic we're sure will ensure great commercial and critical success. Joy's love of the creative arts and attention to detail is a powerful combination. At Urbanity Chic we're definitely looking forward, with much anticipation, to her next collection!
If you'd like to get in touch with Joy Hu just follow the links below:
Twitter link:
https://twitter.com/JoyHuCollection
Facebook fan page:
http://www.facebook.com/joyhucollection
Facebook profile:
http://www.facebook.com/ddfation
Web page link:
www.joyhucollection.com